Upcoming
---
Previous events
2022
2021
2020
2019
2018
2017
2016
2015
Expertnätverksträff för bibliotek och upphovsrätt. Arr: Svensk biblioteksförening. Göteborg. 24-25 november 2015.
Föredrag på 4th International CopyCamp Conference i Warszawa, Polen. 4 november 2015. Presenter. Tack till Svensk biblioteksförening för resestipendium! Här är en reserapport.

NetworkED seminar – Maggie Philbin: Tea,Tech and Teens. Arr: LTI @ LSE. London. 12 november 2015. Copyright in a Changing World: A talk by Prof. Charles Oppenheim. Arr: The British Computer Society och CILIP London Member Network. London. 29 oktober 2015. Attending.
Biblioteksdagarna i Lund. 5-7 maj 2015. Attending.
Copyright's Impact on Libraries Today and Tomorrow. Pecha kucha-presentation på
BOBCATSSS 2015 i Brno, Tjeckien. 28-30 januari 2015. Presenter.
Nätbaserad undervisning är nutid inte framtid. Paneldeltagare på
TCO:s konferens om högre utbildning i Stockholm. 22 januari 2015. Panelist.
2014
2013
---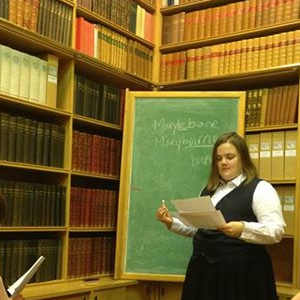 ---