Since the early 19th century Holyhead has been the primary sealink along the route from Dublin to London. Departing by ferry from Dublin I had a couple of hours to spend in this town before taking the train to Manc'r.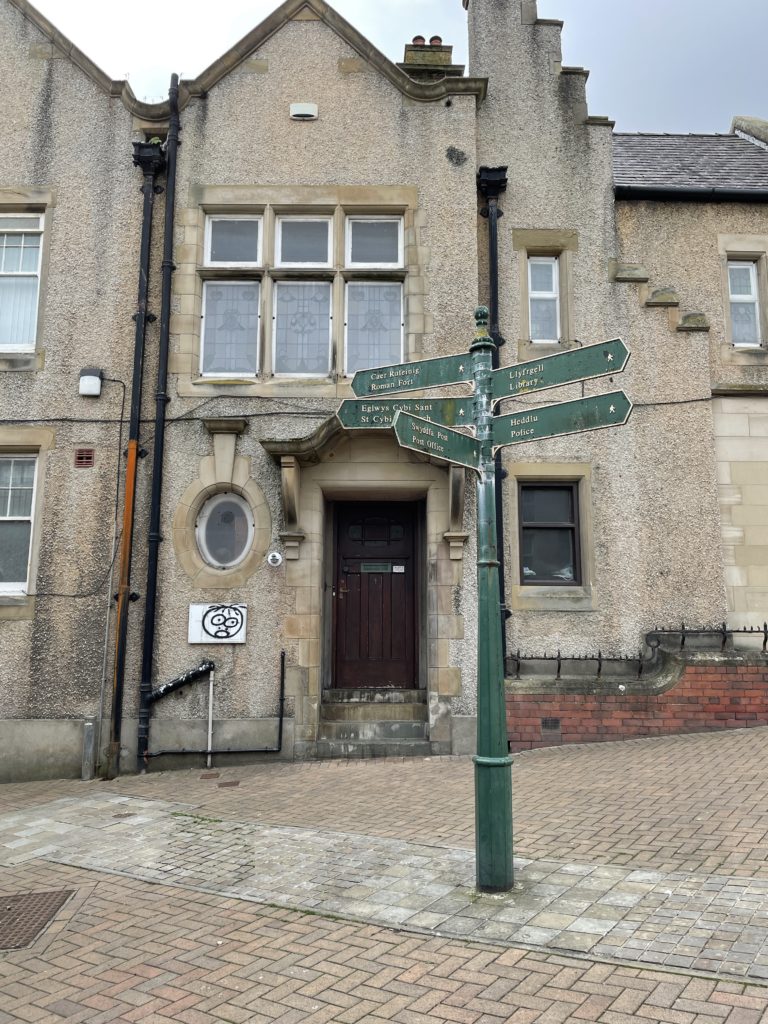 As one does, I immediately headed for the local library. On the way I dropped in at the post office to buy new stamps for my Dublin postcards – this morning when I left for the port I could not find a post box to save my life, and of course there wasn't one at the ferry terminal.
The library turned out to be quite hard to locate, as the map location led me to a location which advertised hypnotherapy. While libraries continuously branch out to stay relevant, it's still customary to use the word library, so I did some internet searching for alternative locations of the library.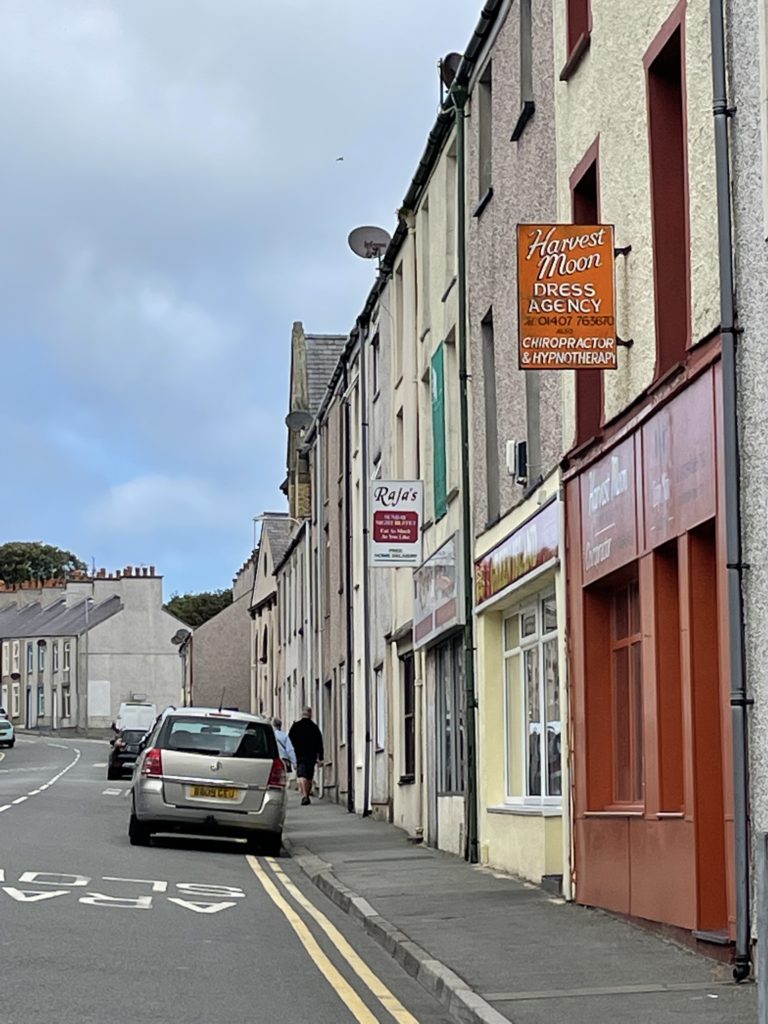 Turns out the library moved into a new location three years ago and was now situated in the old market hall. They had moved there in late 2019, and so because of covid hadn't had too much time to use the community spaces at the centre of the new library.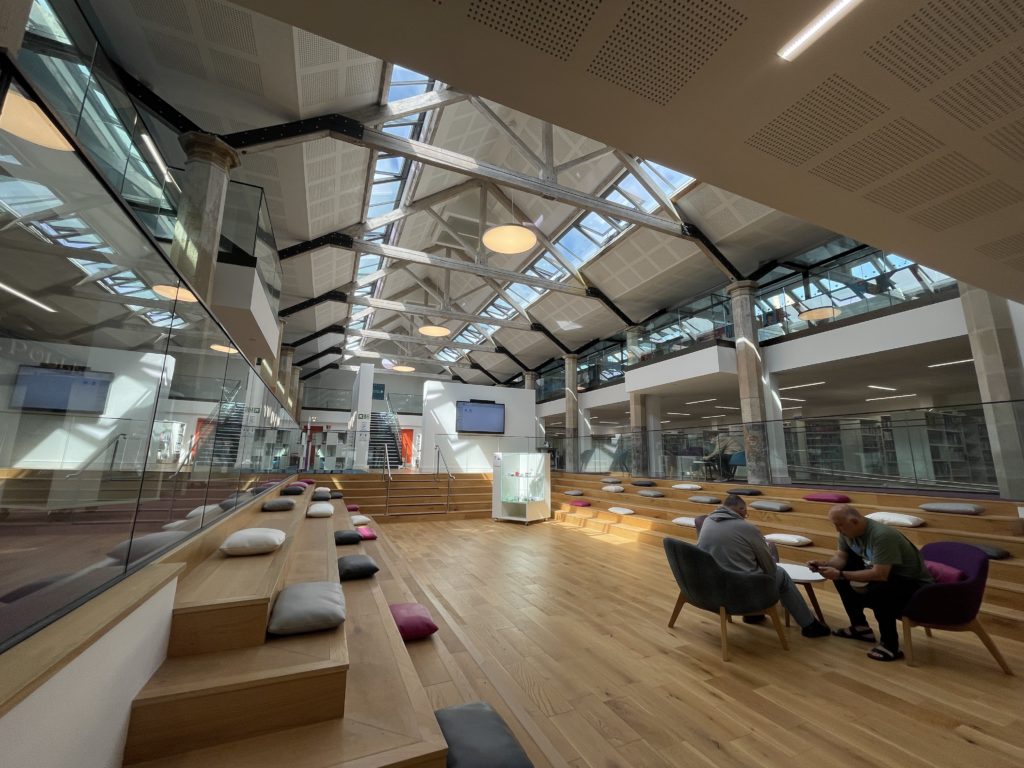 Even though there are quite few Welsh speakers in Holyhead, all signage was bilingual. I was recommended a book called Welsh in 12 Weeks by the librarian and I am very tempted to order it online. The librarian taught me the correct pronunciation of llyfrgell (literally 'book cell') to get me started (ll is voiceless in Welsh! So I assume lloll is some kind of wheezing laugh).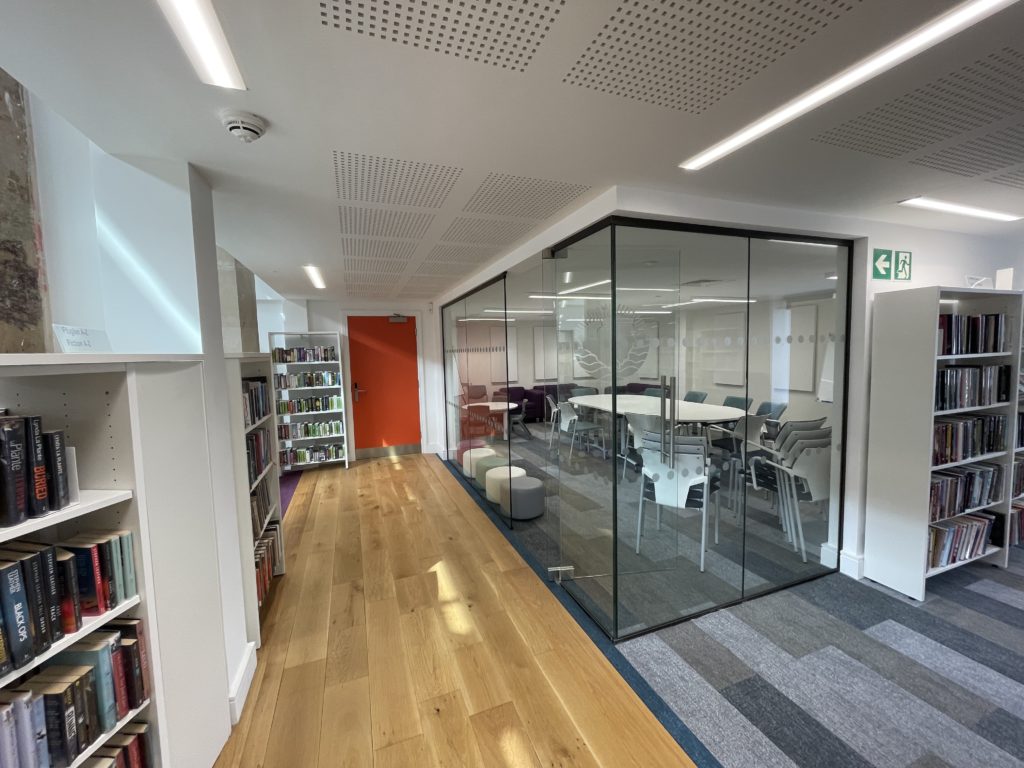 Like in many new libraries, there were plenty of places to meet other people in this library. This mirrors the original use of the market hall, which according to the exhibition on one of the walls was the social and cultural centre of Holyhead in past times, hosting events and exhibitions on Dr Livingstone's travels, Egyptian artefacts, and more. As a library in the centre of the community it has the same potential now.
The library staff was very friendly and happily shared facts about the library with me. After signing the guestbook (such a nice touch! Apparently they get a lot of cruise ship visitors) I went down the street and had the best coffee I've had in years at The Hive (!!!) so that's a strong recommendation if you're ever in town. The barista said the good quality of the drinking water in town contributes to the amazing taste of the coffee (very similar to Iceland in that regard).